Culinary Arts
The Murrell Dobbins CTE HS Culinary program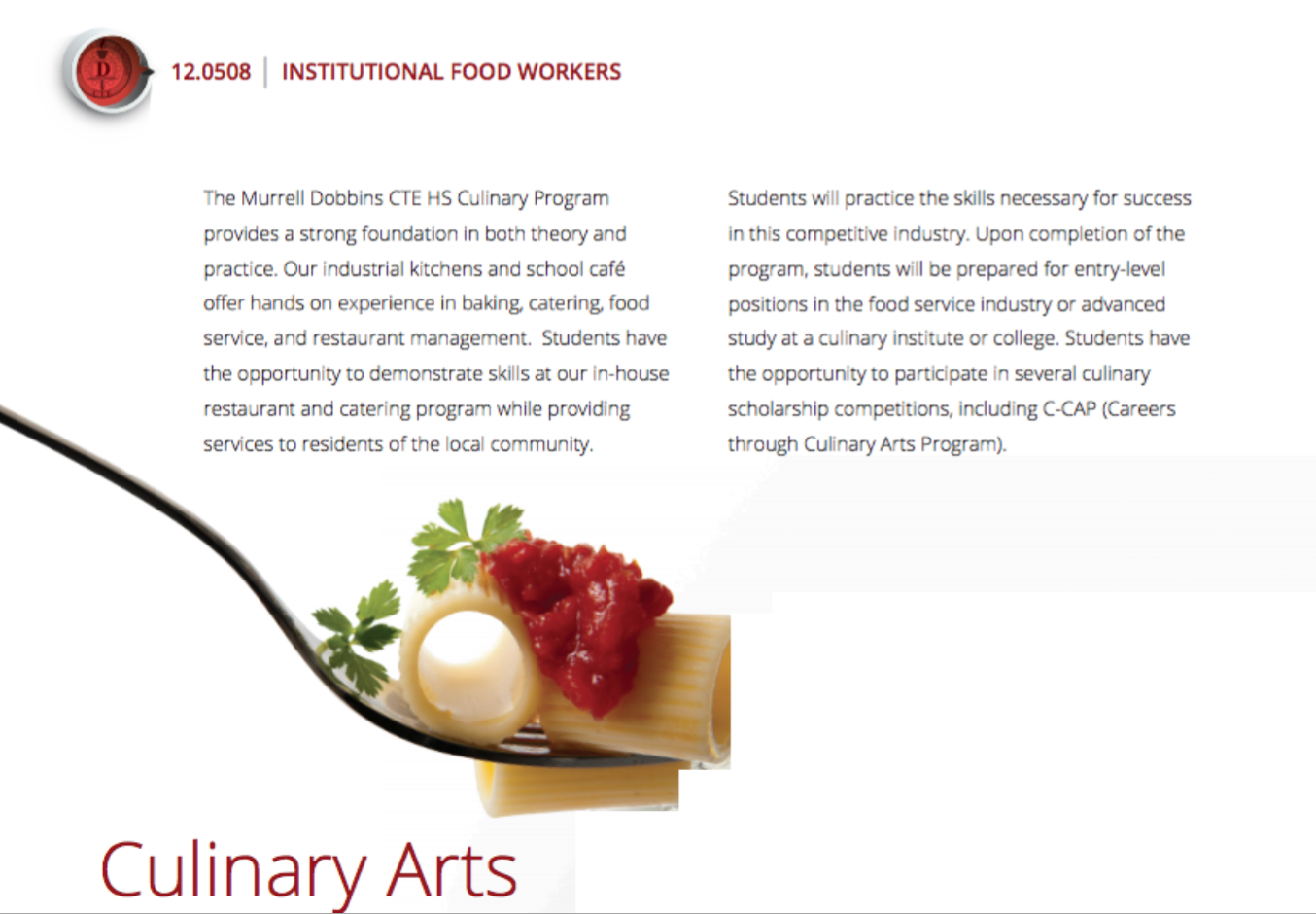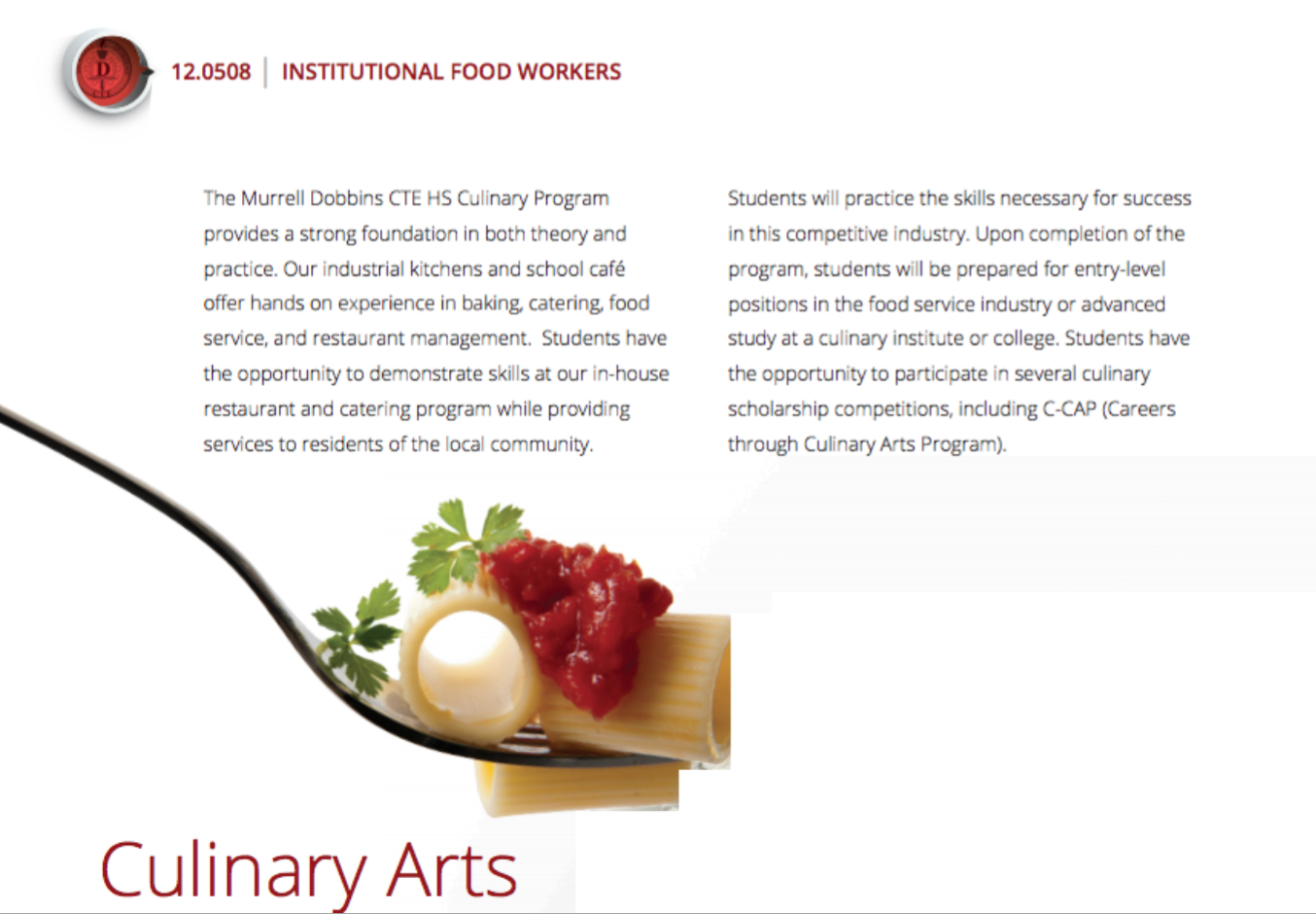 The course of study will include:
Sanitation and Safety
Knife Skills
Cooking Methods
Food Preparation
Baking
Entrepreneurship
Customer Service
ServSafe
Career Opportunities: Chef, Executive Chef, Restaurateur, Food Critic, Food Artist, Food Technologist, Food Chemist, Nutritionist, Dietician, Caterer, Waiter, Food Service Manager.
Certifications: ServSafe and Pennsylvania skills certificate. Program Requirements: Chef's Uniform: $60.00
College Advanced Credits: Upon successful completion of this program of study, through the Career and Technical Education (CTE) Students Occupationally and Academically Ready (SOAR) initiative, qualified students can receive college credit for their participation in a career and technical education program. Some of the participating institutions are Montgomery County Community College-Central Campus and Bucks County Community College. Visit http://www.collegetransfer.net/tabid/101/Default.aspx?from=4067 for more information.